Halloween Party
Do you want to organize your own Halloween party? Are looking for some kind of guide for the perfect party? Do you just want to host a Halloween party, which has never existed before, which brings in even the most boring people to celebrate with a Hallowen Costume?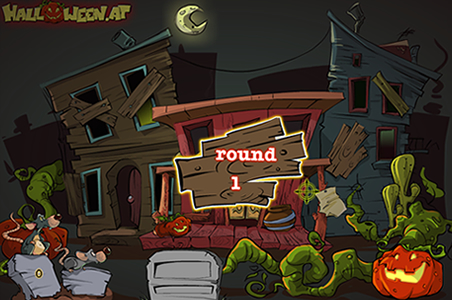 Here are some tips which, if implemented properly, lead to a complete success and a lot of fun. Do not shy away and do not worry that your party will be boring and bland. One of the most important elements of style is the decoration of the house or the garden. It is possible to pay a visit to a specialty store or supermarket to look around and stock up on the corresponding decoration items. In order to spare some money, we recommend you to tinker and make some of your own things. Some interesting things can be found on our website with exact instructions. The creation of such decorative items can be a lot of fun, especially with children, and you can tell your invited guests with pride that you have created all the great things yourself. In any case, which activities should be prepared before a spooky Halloween party? It is very important to create a creepy mood. This should be set primarily on the element of darkness. At night, this will not be a problem, but if you have the desire to host a party during the day then you should not just let down the blinds or close the window bars. A "spooky" darkness has to be produced. We recommend that you get black or dark fabrics. These are usually fairly cheap and available in shops which specialize such materials, or concentrate on textiles. Also, ask whether there are any remains from some stocks, because then you can also save a lot of money. With the purchase of a black film, and the corresponding attachment to the window, you can transform your party area into a scary place. If you want, you can also cut small holes in the foil or cloth to allow a few rays of sunlight to enter into your house or apartment. Once the first steps done, and the darkness has taken over your premises during the day, you still have the problem of getting at least a dim light in order to see anything in this eclipse. The switch to the normal lighting becomes an illogical option, because then the painstakingly created darkness would be in vain. An excellent opportunity here a self-carved, scary-looking pumpkin with a candle in the middle of it. This way, you can combine two absolutely essential Halloween style elements. To add something extra, to bring terror by using the lighting in the room, we recommend the purchase of grave lanterns. The use of lanterns with candles have proven to be very useful at many events. In addition, you can still buy red light bulbs in the Bauhaus and screw them into the socket of your existing lighting.
If you have successfully completed the two jobs on light and darkness, then the most time-consuming activities are already finished. Now you can, in turn, indulge in the absolutely necessary decoration. Here you will have almost no limits in implementation. The main ideas to keep in mind are "scary" and "fear". Again, you should come back to our website to examine the many craft possibilities. But the market offers many excellent options to give your space the corresponding creepy disposition. Thus, there are stuffed animals, light-up bats, bats with flapping wings, hanging decorations, such half-hanging witches, pirates or skeletons, skulls, vampires, ghosts, plastic body parts or clay body parts, plastic rats and black cats, grave stones and coffins made of lightweight material in all imaginable sizes, all available for purchase. A look at many a flea markets can be advantageous. For one, you save yourself some money, and you can find other, related decorative items, which you can never acquire in a store.
Once all premises are dark, illuminated, and decorated, they still require a corresponding "Halloween cuisine". So, there are some absolutely necessary recipes available on our website. Generally, the more reddish, and therefore blood-like the food is, the better. Here, the best dishes are ones with lots of ketchup and tomato. Also, paprika and peppers can be used to add a wonderful reddish color to many foods. The appropriate choice of drinks is a must for a successful Halloween party. A punch bowl has proved itself to be particularly suitable. For one, you can color and add scary and shrill decorations to the punch bowl and secondly, you can organize a competition by asking your guests, who has the courage to be the first to drink from the "fiery blood juice". Particularly suitable for are red fruits, such as strawberries or raspberries.
Last of all, now you should slip on the perfect Halloween costume. Do not keep it a simple costume, but try to give your face a special touch with make-up; best to do this with a partner. The use of colored contact lenses, which are already available for purchase at any good optician, is a must. You can even surprise your guests with spooky and horrible tattoos and wigs.