News about Halloween ... 31 October has come!
Halloween is just around the corner and we search the web for news about Halloween, or what is done by us at Halloween time ... Do you have a nice message to make, a great idea, have you ever seen a Halloween spirit, where it spits out? A new horror movie in the cinema? A new horror game? Whatever - send us your info at
info@halloween.at
(Subject News). Our reporters will unlock your Halloween story after testing ...
Halloween News

Hello Halloween friends! 31 October is HALLLLLOOOOWEEN!
We wish you a wonderful Halloween night and do not forget: TRICK OR TREAT!
Top News: THE SIMPSONS

Season 12 Collector's Edition appears as usual in design and as a box set!
Season 1-11 now on sale for a super blockbuster price!
The world's yellow family presents the complete Season 12 on DVD at last. Whether Homer as mayor, Bart and Lisa as a magic students or Marge gone matrimonially astray - 21 gloriously crazy, classic episodes guarantee about eight hours of top class subversive yellow fun. Of course there is plenty of bonus material that make the hearts of the fans beat just a bit faster! The four-DVD box set is refined by a lot of specials. So it can be Simpsons-creator Matt Groening does not leave out a personal greeting to the audience and together with the producers, writers, directors, speakers and audio commentary in a behind the scenes of each episode. In addition, animation showcases, Deleted Scenes, original sketches, featurettes and witty language feature to "Homer and the gift of dignity," make the hearts of the fans beat a little harder. The well-fed, whimsical comic book dealer adorns the packaging of the Collector's Edition of "The Simpsons - Season 12".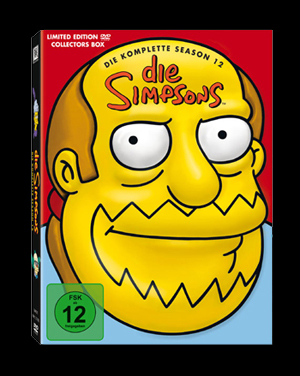 The 20th Anniversary of the Simpsons

FOX makes the full dozen
21 episodes of the award-winning comedy series, and each
amount of bonus material: the collector's edition of the 12th Edition Season with
Springfield's most popular critic - the comic book guy!
From 1 October 2009 in trade.
- The 90s brought us rollerbladers in skin tight spandex, the crunchy hip movement of the Macarena and a yellow family that conquered the television world by storm with their fresh sarcasm. While trends come and go, but "The Simpsons" turned out to be a long runner. Now they already celebrating their 20th anniversary and keep their record as the longest-running comedy series in television history. As no one else understands the Simpsons themselves and their environment to put the viewers in a satirical reflection. With its subversive humor and refreshing wit, the Simpsons leave a lasting impression in pop culture and count themselves among the major television family icons.
"The Simpsons - The Complete 12th Season"
On the 1st of October 2009, the Simpsons look forward to more strident adventures. Just in time for the 20th Anniversary, Twentieth Century Fox Home Entertainment "The Simpsons - Season 12" in a new box with all 21 episodes. On four DVDs are classics such as Bart's trip to the land of the Boy Bands, "The sensational pop group", in which Bart and his friends deliver a hilarious duel with *NSYNC. In "trilogy of the same story", Homer, Bart and Lisa have an entirely unusual day and is told in three unrelated storylines of their fantastic adventures. Of course, this season may not be missing an impressive list of well-known guest stars; they give Drew Barrymore, Edward Norton, Justin Timberlake, Stephen King, Andre Agassi, Pete Sampras, Roger Daltry and many more, a yellow rendezvous.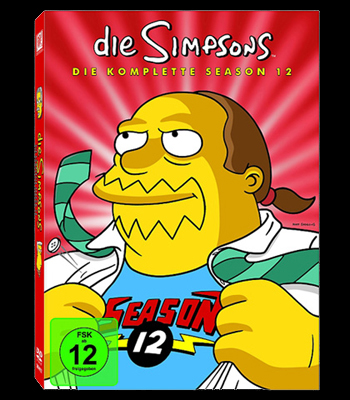 The four-DVD box set is refined by a lot of specials. So it can be Simpsons-creator Matt Groening does not leave out a personal greeting to the audience and together with the producers, writers, directors, speakers and audio commentary in a behind the scenes of each episode. In addition, animation showcases, Deleted Scenes, original sketches, featurettes and witty language feature to "Homer and the gift of dignity," make the hearts of the fans beat a little harder. The well-fed, whimsical comic book dealer adorns the packaging of the Collector's Edition of "The Simpsons - Season 12".
Special Features
All episodes of the twelfth season on four DVDs (Full Frame, Aspect Ratio 4:3). In the German language (Dolby Digital 5.1), French (Dolby Digital 5.1) and English (Dolby Digital 2.0 Surround) and subtitles in six languages (German, English, French, Greek, Dutch, Portuguese) to choose from.
DVD 1:
The episodes:
G-G-Ghost D-D-Dad
A Tale of Two Springfields
Insane Clown Poppy
Lisa the Tree Hugger
Homer vs. Dignity
Additional bonus material:
Audio commentary by producers, writers, directors, speakers, etc.
Illustrated commentary for "Lisa the Tree Hugger"
Stages of the animation to 'G-G-Ghost D-D-Dad
Deleted Scenes
Special Language Feature on "Homer vs. Dignity"
DVD 2:
The episodes:
The Computer Wore Menace Shoes
The Great Money Caper
Skinner's Sense of Snow
HOMR
Pokey Mom
Worst Episode Ever
Additional bonus material:
Audio commentary by producers, writers, directors, speakers, etc.
Deleted Scenes
The comic book dealer-Featurette: The. Best. Moments. Aller. Times.
Illustrated Commentary on "The notorious cerebellar crayon"
DVD 3:
The episodes:
Tennis the Menace
Day of the Jackanapes
New Kids on the Blecch
Hungry, Hungry Homer
Bye Bye Nerdle
Simpson Safari
Additional bonus material:
Audio commentary by producers, writers, directors, speakers, etc.
Deleted Scenes
Stages of the animation to "Day of the Jackanapes"
DVD 4:
The episodes:
Trilogy of Error
I'm Goin' to Praiseland
Children of a Lesser Clod
Simsons Tall Tales
Additional bonus material:
Audio commentary by producers, writers, directors, speakers, etc.
Deleted Scenes - with optional commentary by executive producer Mike Scully
Global Fanfest
Sketch Gallery
Illustrated commentary to "wonder it again and again"
The commercials
About "The Simpsons"
The Simpsons is currently the longest broadcast comedy series in television history. In May 2007 the 400th Episode of the cult family was broadcasted in the U.S. - almost two months later the movie "The Simpsons - The Movie" came about a successful debut on the big screen.
The critically acclaimed animated series about Homer, Marge, Bart Lisa and Maggie Simpson knows how to flip the traditional picture of a typical U.S. family upside down. Celebrated since 1990 as a groundbreaking cultural phenomenon, 20 years later, The Simpsons also includes the world's most popular and most sold brands. The Simpsons are famous for the performances of famous guest stars who gladly lend their voices to their cartoon counterparts. In January 2000, the yellow heros received their own star on the legendary Hollywood Walk of Fame. Since spring 2008, visitors to Universal Studios in Orlando, Florida and Hollywood, California can also go on a fast ride on the roller coaster "The Simpsons Ride forward."
The 21st season of the multiple Emmy Award® winning series is currently in production. The Simpsons is a Gracie Films production in association with 20th Century Fox Television. The executive producers are James L. Brooks, Matt Groening and Al Jean. All DVD collections of The Simpsons are created and produced by the Gracie Films Licensing and Marketing Division. Film Roman, Inc. is responsible for the animation of the series.
* Emmy Award winner in the category "Outstanding Animated Program":
1990, 1991, 1995, 1997, 1998, 2000, 2001, 2003, 2006 and 2008.
The Simpsons - Treehouse of Horror (Halloween & Simpsons)
You are already in the middle of Halloween fever and still looking for a suitable TV program for the 31st October? How about the Simpsons this year? As you will already know, there is usually one or more series where horror and spooky ghosts, vampires and skeletons, accompany the Simpsons family. A perfect blend of dread, horror, fear and comedy give a hand.
Why should you avoid the Simpsons for Halloween? Correct! As a Simpsons fan, you should also not avoid them on Halloween. Especially on Halloween, the Simpsons and other citizens of Springfield show their dark side. Magical moments and creepy scenes one after another and the interested spectators notice many a new features of their popular cartoon heroes. The numerous puzzles, which occur especially in the episodes around Halloween, can leave no enthusiastic Simpson fan a more quiet night. Too much to think about why only one or the other happens to Bart & Company. So belonds to this a burning Homer Simpson, a headless Krusty who rides a horse through the forest, or a tipsy Moe on the gallows rather than to have the rather more normal things.
As you will have already recognized, here is the question of collection of the episode "Treehouse of Horror". These special three-part episodes produced, in addition to other episodes, since the 2nd season. Matt Groening has designed these special episodes, especially for Halloween time. The episodes themselves are often designed with close relation to Halloween and other series. This way the viewer spots so many similarities to other series such as, for example, Sex and the City.
But what makes these episodes fun and scary during the same viewing experience? Often the episodes is about inexplicable, supernatural or spooky stories. Many devils, zombies, skeletons and other fabulous creatures preferred to accompany the Halloween sequels. Also true events are brought in warmly by Matt Groening in the various episodes. One of the emerging advantage of the episodes of the Simpsons is that they can live freely in the design. Thus, the actions need not involve the usual consequences, and many a star may die. So it may well happen that Moe dies, but, in the next episode, it happen again. Also logical connections may even be pushed to the side. It can therefore be said that these episodes do not influence subsequent consequences.
Another feature of these particular episodes is that every previously aired episode included the aliens Kang and Kodos. Even in the permanent trailer, the logo is always very different in the Halloween episodes.
The previous episodes (and some stories) were the following:
Season 2: Horror Free House (Bad Dream House; Hungry are the damned; The Raven)
Season 3: nightmares (Lisa's Nightmare; Bart's Nightmare; Homer's nightmare)
Season 4: Malignant games (Clown Without Pity; King Homer; Dial "Z" For Zombies)
Season 5: The trip to Hell (The Devil and Homer Simpson; Terror at five and a half feet; Bart Simpson's Dracula)
Season 6: Fear and horror without end (The Shining; Time and Punishment; Nightmare Cafeteria)
Season 7: The Panic-Amok-Horror-Show (Attack of the 50-Foot Eyesores; Nightmare on Evergreen Terrace; Homer³)
Season 8: Hugo, small creatures and sound (The Thing and I; The Genesis Tub; Citizen Kang)
Season 9: Neutron war and Halloween (The HΩmega Man; Fly vs. Fly; Easy-Bake Coven)
Season 10: The mysterious murder-transplant (Hell Toupée; The Terror of Tiny Toon; Starship Poopers)
Season 11: I know what you getudel-tan (I Know What You Diddily-Iddily-Did; Desperately Xeeking Xena; Life's a Glitch, Then You Die)
Season 12: G-G-Ghost D-D-Dad (G-G-Ghost D-D-Dad; Scary Tales Can Come True; The Night of the Dolphin)
Season 13: Hex and the City (Hex and the City; House of Whacks; Wiz Kids)
Season 14: Send in the clones pure (Send in the Clones; The Fright to Creep and Scare Harms; The Island of Dr. Hibbert)
Season 15: death Greetings from Springfield (Reaper Madness; Frinkenstein; Stop the World I want to goof off)
Season 16: Four Beheadings and a Funeral (The Ned Zone; Four Beheadings and a Funeral; In The Belly Of The Boss)
Season 17: BI: Bartificial Intelligence (B.I.: Bartificial Intelligence; Survival of the Fattest; I've Grown a Costume on Your Face)
Sell Season 18: War of the Worlds (Married To The Blob; You Gotta Know When To Golem; The Day the Earth Looked Stupid)
Season 19: Home phone (E.T., Go Home; Mr. and Mrs. Simpson; Heck House)
Season 20: The death comes three times (Untitled Robot Parody; How to Get Ahead in Dead-vertising; It's the Grand Pumpkin, Milhouse)
________________________________
The summer is drawing to a close, school has already begun and the hours of sunshine every day are less and less. Doesn't sound particularly encouraging but there is still a popular festival! Correct! Halloween is not far! More specifically said, it will take place until October 31st. This day is perfect in this year because it falls on a Saturday and so provides sufficient time for the raids for chocolate, candy, apples, cakes, cookies and much more.
So do not let the mood get ruined by cool temperatures and rain, but get ready for this year's Halloween. Ready your thoughts about your costumes and make-up. Our website gives you detailed and very useful tips, so you can get yourself a really spooky look. Furthermore, you could also think about your carved pumpkin this year. Many pumpkins are already mature and really big. Therefore, you now have the possibility of a "trial pumpkin. Test our simple instructions, or carve out freely according to your wishes. You can guarantee that you won't do anything wrong! Furthermore, you can already buy window colors for your windows to make them really scary. Now, frighten pedestrians, which look to your window. Just a couple of witches, Halloween pumpkins, skeletons or monsters on your window and be one of the first persons who prepare professionally for Halloween. So be attentive and look after your conspicuous decoration as early as now. There is much to buy at inexpensive prices!
So then we wish you all the best for this year for your Halloween preparations and really frighten your neighbors with scary costumes and masks.
So it's that time again and Halloween is just around the corner. Halloween of this year will be held on Saturday the 31st October and it is time to start with the party preparations. Start now with purchases for your own scary Halloween Party 2009!
"Disgusting" recipes are waiting for you on our website so you could perhaps already sample one or the other pre-cooked recipe once. Also, the timely and, above all, stress free purchase of decorative items can already take place. Many supermarkets and department stores have already carried spooky accessories for some time! So use the opportunity of full shelves, so as to select exactly what you want too. Also, creepy sweets are prepared in large numbers.
Organise your own Halloween party this year so! Don't forget suitably spooky decorations and invitations. Purchase, for example, black cardboard cards and simply use a white paint pen to make spider webs, witches and ghosts around the name of the intended person. You see that, by means of simple materials, a huge horror effect is possible, and at low prices! It is only important that you make up your mind or you find information on our website carefully. Also helpful tips for home decoration are waiting for you!
You will see that you have the simplest means to organize a Top Halloween Party!
Hey friends of horror, vampires and zombies - now it's time to start the scariest holiday of the year - HALLLLOOOOWEEEEN!

Dress up, decorate your home and look for some sweet gifts; and then the battle the Kids' battle cry "Trick or Treat" is heard!
halloween.at wishes you all a HAPPY HALLOWEEN

October 30, 2010;
1 day before Halloween:)
halloween.at would like to now take this opportunity to thank all its loyal users for the various entries in the guestbook as well as horror stories. With thousands of visits per day, halloween.at is one of the most important Halloween websites in the German speaking community - THANKS FOR YOUR HELP! Tomorrow it is then called TRICK OR TREAT!
October 29, 2010;
Well, it's only a couple more days until the 31st of October, 2007! And we can hardly wait! In the next 1-2 days so many front pages will show pumpkins or Halloweenies, TVs, as well as the radio will be talking about Halloween - finally made it!
We hope that we'll sweeten the time until the 31st of October with our website, halloween.at (the big Halloween Platform in Austria)! With help from nice flash games, informative / historical themes for Halloween, contests, Halloween survey, exciting horror stories, recipes, movie reviews, etc., we have tried to bring you closer to Halloween!
Our desire is to increase the popularity of Halloween in Austria, and would appreciate your help! Dress yourself, have fun and we wish you a "Happy Halloween"!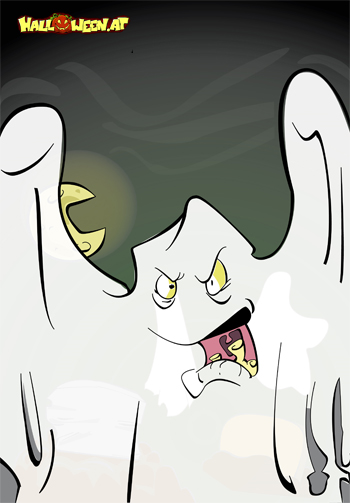 26th of October 2010
, only a few days left until Halloween, the day of the spirits - but what exactly is a ghost?
Ecards & Avatar Maker
Dear friends, today is a national holiday - but with a little time, craft your own Halloween character and send them to friends or acquaintances with a nice Halloween greeting:
Halloween Avatar Maker:
something completely different, you always wanted to know how a princess looks with an eye patch, or a mummy with angel's head, or maybe something even screwier - then you have the possibility to create a Halloween spirit with our
Halloween Avatar Maker
(your creativity is needed)! First, choose/change the eyes, nose, mouth, hat and the ultimate costume -> your personal Halloween avatar is finished and now can send them as e-cards to your friends. Genuinely hilarious!
Ghosts - What are ghosts?
The term "spirit" can be seen on a very broad variety of ways (philosophical, religious definition, etc.), where we would like to discuss in particular the paranormal phenomena and appearances of ghosts. Here you can see ghosts as objects or forms of another level of reality, the exercise, taken seriously by the people in any way, leaves behind a queasy feeling of fear.
Link:
more on spirits
.
________________________________________________________

October 25, 2008 - Halloween 2010 survey!
Hello scary friends this year will start again our Halloween survey 2008 /2009- since you asked, and we celebrate your Halloween? Do you celebrate at all? have you disguised yourself, etc.? Please follow along, in a few days the first answers will be published.
Link to Survey: Halloween poll -
click here
.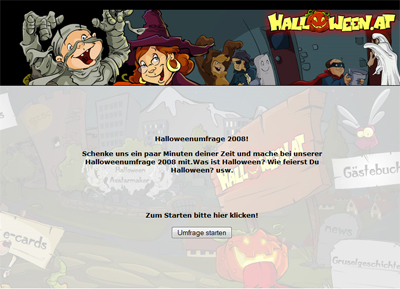 ________________________________________________________

October 22, 2008
- here are some new illustrations for halloween.at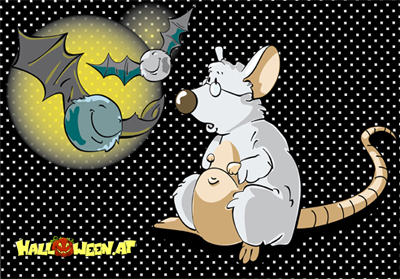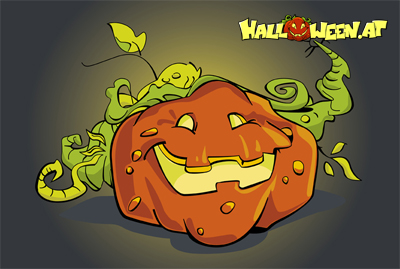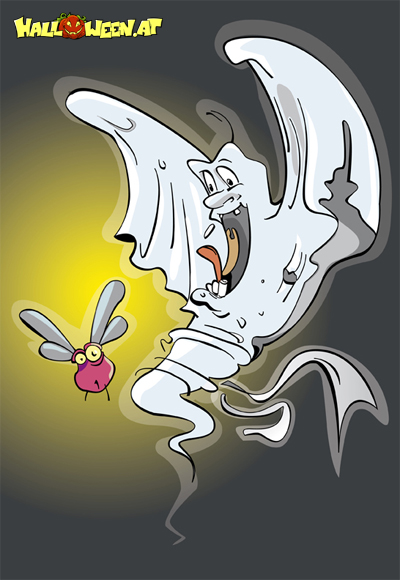 see also - free Halloween -
Ecard shipping
.
21st October 2010 - the makers of Halloween.at - Traumportal Webdesign Wien.
Today, we would like to not only talk about Halloween, but also look a little behind the scenes, and report on our services! Besides the creation of websites, such as Halloween.at, and graphic design, we also provide interactive 360 degree panoramas:
New! 360 degree tours, interactive and virtual worlds - in flash!
You have beautiful large space and want more than just a simple picture of planes! Then you've come to the right place!

We photograph your pub, restaurant, your wellness temple, etc., and form a virtual 360 degree panoramic view with the latest technology that allows you to put yourself into the scene! Interactive tours for your website! So you are not just a step ahead of your competitors, but offer your customers and internet guests an real panoramic view.
If you want more than just a static image - because interactivity is becoming more popular - then we will help you! With our interactive 360 degree views and 360 degree tours of your rooms or presentations will be accessible on the Internet ...
Link:
www.traumportal.at
October 20, 2008:
What is Candy Corn?
To address the particularities of the Halloween festival a little, we present here the so-called "Candy Corn".
These candy corns are virtually unknown in Europe, but enjoyed in North America, and they're extremely popular.
If you tap on the various search engines without any previous knowledge of the name Candy Corn, you will legitimately ask, what does it have to do with Halloween at all. The sound of the name "Candy Corn" is anything but scary...
So, now what is this mysterious "Candy Corn" to us Europeans? Candy Corns have the form of a white corn grain (hence the name corn) and have the exact combination of colors: white-orange-yellow. Only the real candy corns start the provided colour combination: white-orange-yellow. Never let any other Candy Corn pass as the original.
Candy corns are produced mainly from very sweet corn
and are therefore one favorite of children who love them in other respects. Especially noteworthy, it was already mentioned, that Candy Corns are only and are manufactured specifically for Halloween. Each weighs 1.2 grams, so they are similar to a kernel of corn, not particularly large.
But why exactly is Candy Corn produced from corn and not from other ingredients such as sugar? The reason is mostly likely that corn, in America, has a special meaning. And especially on Halloween, which coincides with the known Celtic festival "Samhain", descended and traditionally coincided with the American Thanksgiving, is added to the particularly important food.
19th October 2010:
Win
a key chain with Monster, 10 times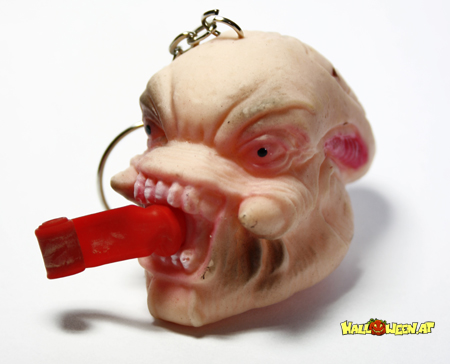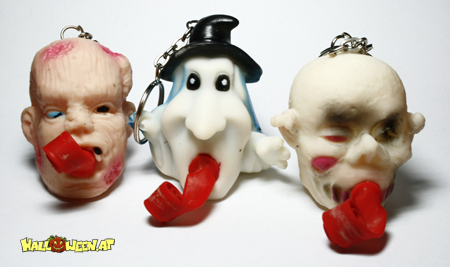 10 keychains to be raffled off. Do you want to win? Then send an email with your contact details to gewinnspiel@halloween.at (subject "Monster") or post a horror story, and thus improve your chances of winning! (Deadline is 20 November 2008. Legalities and cash excluded).
________________________________________________________________

October 16, 2010 - Dear kids, mothers & Halloween fans

We are counting the days until Halloween - still two weeks until we must really be frightened! Today we provide you with scary movies suitable for your children's Halloween party! Spooky and well worth seeing for children over 10 years! With these films your party will surely be an absolute hit! Do not forget to stock up on popcorn and Halloween candy - it will be spooky!

THE VILLA SPIRITS

The real estate agent Jim Evers and his family traveled to the eerie "Gracey Villa" to visit. His plan is to rebuild the house and create a lot of condos. But surprisingly the inhabitants of the Villa appear: For here live 999 spirits who do not like Jim's plans and make his life difficult ... ... Creepy fun!

THE GOONIES

The Goonies, a gang of children in the attic find a mysterious treasure map of a notorious pirate. The children are very curious and are planning to go search for the pirate treasure for money to prevent the houses of their parents from being demolished because of a Country Club! Now a great adventure begins for the kids and exciting things happen! Not only trap doors, boulders, and other hair-raising traps in their way through the underground labyrinth; they are still pursuing a dangerous gangster family, which also has their eyes on the gold ... it will be exciting ...

MONSTER HOUSE

The 12-year-old DJ (Mitchell Musso) is confident that something is up with the house of the strange Mr. Nebbercracker (Steve Buscemi), on the other side of the road. Things mysteriously disappear: tricycles, balls, toys and even pets ... .. one also wonders where Mrs. Nebbercracker is because she has not been seen for quite a while ... Shortly before Halloween, another basketball disappears into the depths of the house and the time of the matter the reason and mystery will come to unravel. Together with his friends, the chubby Chowder (Sam Lerner), Jenny (Spencer Locke), and the DJ want to unravel the mystery of the sinister house, and finally bring peace in the neighborhood. But on the contrary, for the house comes to life and now it is really scary ....

October 12, 2008 - again we have researched for you, and again prepared some great Halloween treats for you in our main category "Miscellaneous"; Candy Corns, cosmetic and craft tips, recipes, etc.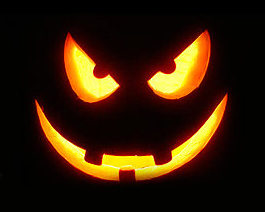 (For example) Candy Corn:
To address the particularities of the Halloween festival a little, we present here the so-called "Candy Corn". These candy corns are virtually unknown in Europe, but enjoyed in North America, and they're extremely popular. If you tap on the various search engines without any previous knowledge of the name Candy Corn, you will legitimately ask, what does it have to do with Halloween at all. The sound of the name "Candy Corn" is anything but scary...

October 10, 2008 - Howdy-Ho! We are pleased to have very pleasant temperatures around 20 degrees and on weekends we can expect even 22 degrees this autumn! Use this beautiful weather and go roller skating with friends, plan a bike trip or let your homemade or purchased dragons circle in the air. From today we will introduce you to a Halloween party or Halloween day event so you get an overview of the hottest events and can choose from a number of parties!

October 9, 2008: The small shopping spree! This morning we tried our luck and visited a shopping center, hoping to spot a few Halloween items - and there were plenty!
In the supermarket were straw bales built with straw figures and pumpkins and in the stationary there already were great decorations for the Halloween time: little witches, wax candles in the shape of gourds, clay or Porcelain candles in pumpkin optics, hang-ups and more. We made a few snapshots for you, see for yourself .


October 7, 2008 - ... still 24 days until the big celebration! Today we would like to take this opportunity - to give you some interesting facts about the popular pumpkin as well as useful tips for this! Whether small or large, round or oval, yellow or orange - the pumpkins vary in color and shape from each other and are always clearly associated with the spooky Halloween. With great zeal, the pumpkins will be beheaded, dug out and have funny or sly faces carved into them. With a lighted candle placed in the interior of this vegetable, the pumpkin face makes a good image on the window sill in any

case and is a creepy eycatcher. Of course, the inside of the pumpkin should not end up in waste, as hereby it is to conjure great delicacies such as a delicious pumpkin soup, a delicious pumpkin stew with dumplings, a delicious chicken coated with pumpkin sauce, to name but a few specialties, ... Not just an asset to the menu, but highly recommended because pumpkins are very healthy. Pumpkins contain vitamin C and E, folic acid and the cell protective pro-vitamin A and silica. Besides potassium, calcium, magnesium, fiber and many, many health conscious connoisseurs enjoy the pumpkins because of their high water content and low fat content! Pumpkins are a laxative and diuretic and are therefore a perfect diet food for fall! Small pumpkins are best suited for for cooking. But to be to buy a good, durable pumpkin, make sure that this does not have a damaged part and or is lunged. Cool and dry areas are most suitable for proper storage and ensure easy storage of up to three months! Well, let's go - you can already go on a quest to make your pumpkin! Have a few helpful tips and information regarding pumpkins - then write us a few lines around the subject!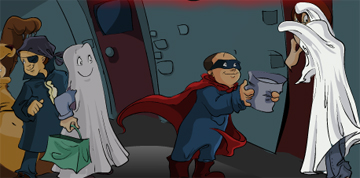 6th of October 2008 - The summer and the sun finally say goodbye for this year now and the autumn temperatures fall below the 20 degree mark and now comes cold, rainy weather, which invites you to debauchery by the fireplace, tea and hot chestnuts, daily. The leaves turn yellow and red and begin to gradually fall from the trees. And with the first cold nights, you guessed it, its now the winter, the holidays of All Saints' Day and Christmas ... And like every year to keep this country in addition to the first Christmas decoration product articles and also the first to eerily beautiful, now well-known and widely beloved Halloween - costumes and decorations find their way into our shops and stores. On the night, the 31st of October until 1st November, it's finally time again, Halloween is celebrated!



The term Halloween is derived from the words All Hallows Eve, which simply means Halloween night.

Even here in Austria, Halloween, which is derived from the Americans, is enjoyed - party now extremely popular. One puts on many different spooky clothes, scary makeup - moves about in the neighborhood to beg for candy. In the whole city is full of children and young people who are dressed as witches, wizards, goblins, ghosts, monsters, zombies and knock on any doors ... And even in the households themselves are often skillful, as decorative, cobwebs witch hats, pumpkins or ghosts in scene, the rooms are dim and candles bring a little light in the dark walls. Halloween is, since quite a long time, a very appreciated and widespread custom.



But what is this "novel, imported" tradition all about? In fact, the roots of the Halloween we know today are quite far back in history. The origin is behind the Celtic festival "Samhain", in which the transition of summer to winter was celebrated. It was, as the name suggests, a celebration of the Celtic god Samhain, who was the ruler of the kingdom of the dead and guarded the gates of the beyond. On that night it was believed that the boundaries between this world and the realm of the dead would blur and the spirits of the dead have the opportunity to interact with, and contact, the living for a few hours. This was possible only if the spirits can posses the body of a living person, which is what the people were afraid of. Thus began one to dress up as the dead, because that way you could possibly avoid the possible possession. The spirits would not discover the people and move past them without hesitation ... This Celtic festival became a party, similar to the familiar Christian All Saints' Day, originally celebrated on the 13th of May, but for several centuries (at the initiative of Pope Gregory, the third) was celebrated on the 1st of November and, subsequently, the feast of All Hallows Eve, the Halloween - party. This was originally celebrated on the prefered Catholic, British Isles, including Ireland, for example. From this point, it came to America during the 19th Century and was subsequently one of the most important festivals in the U.S. and Canada. Especially in the last decades, the Halloween Customs spilled more and more into Europe, which meant that, also in this country, more and more people find their joy in the said tradition.

And by now, both big and small fans have enjoyed the eerily beautiful Halloween stories of the 31st of October, the huge bags full of candy and the amazing costumes.


October 2, 2010 - halloween.at is back now for you and provides you with scary news about Halloween, Monsters, competitions and Co :)

Summer is over, the days get shorter and the nights darker ... soon it's back again! Halloween is coming! The pumpkin is more and more popular this time of year, not just on the menus, but also the showcases are already adorned with grinning again and mischievous pumpkin faces. Funny and scary Halloween costumes and displays decorate displays and stores offer decorations for the said evening! One or the other invitation to participate in a Halloween celebration comes flying into homes and the teens already browse the World Wide Web for the most spectacular and most popular Halloween party in the city, where really scary posts are happening! The kids are busily searching the shops with friends after school for a particularly scary disguise for the Halloween night door to door to hunt for as many sweets as possible! "Sweets, otherwise sour" - this is the famous battle cry! For the adults it is now about time to stock with a large supply of sweet treats to hold back the little pests - no one wants to experience an unpleasant surprise when they ruin the fun for the kids! We always look forward to a nice spooky evening! :-)

Currently, we are, once again, looking for great Halloween parties (2008) - if you know one, or are hosting one - just contact us :) :) :)

Halloween is coming, in just one months time! Over the weekend we could expand our website a bit, but we are still far from finished! In a few days we will launch an online Halloween survey - so you have the chance to learn more about Halloween preferences of the Austrians / Germans or Swiss. How many dress up, or only buy sweets etc.!

There is a new column, "Trick or Treat - ... if this battle cry comes from the mouths of children on the 31st of October, which asks for sweet treats from the neighborhood, all is clear, it is Halloween! If you want to know more about the "battle cry" - click yourself in!

Here you will find a few snapshots from Halloween Halloween - Reporter 2008.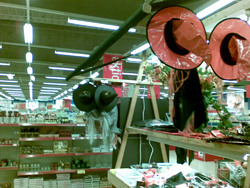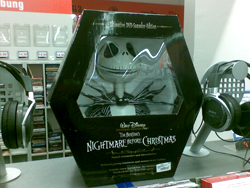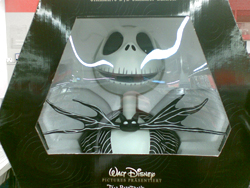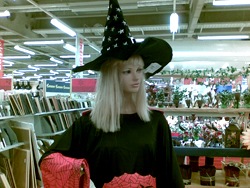 ________________________________________________________________________________

THE second PAGE - Archive Halloween

Partner:

Private and Corporate Relocation