Horror Movies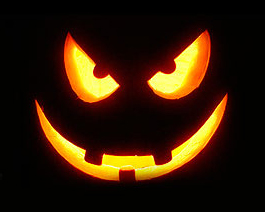 Movies about Halloween | horror shockers and horror films
Dracula and amusing horror shockers
[Important Note - Children and young people, please note the child protection provision before you watch scary movies! We do not want to make suggestions or recommendations, but merely convey some movie info!]
This section is aimed at the adults, yet we have not forgotten the kiddies. We are currently working on a horror film category for the kids ...
Horror movies get more popular from year to year. More and more people want to feel some artificial horror; some more than others.
The trigger of the horror film series, Halloween - "the night of horror", came to cinemas in 1978 - an old-school creepy shocker - Michael Myers, certainly one of the names which is mentioned in the same sentence as Halloween.
The Halloween movie series now consists of nine films.
1978: Halloween - The night of horror
1981: Halloween 2 - Samara
1982: Halloween 3 - Season of the Witch
1988: Halloween 4 - Return of Michael Myers
1989: Halloween 5 - The Revenge of Michael Myers
1995: Halloween 6 - The Curse of Michael Myers
1998: Halloween H20 - 20 Years Later
2001-2002: Halloween: Resurrection
2007: Halloween
The first two parts - the night of horror and Samara - Michael Myers appears as a murderer, who doesn't hang around long and kills its victims in gruesome ways.
The third part, Season of the Witch (without Michael Myers) - which is considered a flop - is the story of a factory which is driven by electrical mind control devices. Since this part was less accepted by the audience, Michael Myers was involved again in the 4th Part.
Parts four through six, Michael Myers returns and tries to kill his niece, Jamie. At the beginning of the sixth part, Jamie Lloyd gets a child who succeeds in your security ahead of Michael Myers. Michael kills his niece and sets out in search of the child.
1998, "H20 - Halloween 20 years later" was launched, which does not draw its content from the preceding movies. Instead, it ignites the Halloween Horror series anew, and furthermore, should count as a conclusion of the film series.
In the 8th part, it is believed that Michael Myers is dead, which soon proves to be a mistake; the house of the murderer becomes a backdrop for a reality show - where the candidates, one after the other, let him live.
***********************************************************************************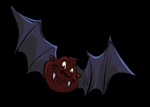 MORE GRUESOME and SHOCKING MOVIES
Not only this creepy shocker enjoys popularity, many other movies like:
Gremlins - where small stuffed animals become evil monsters.
John Carpenter's Vampires - evil Vampires make mischief - John Bon Jovi helps to combat them.
Dracula - bloodthirsty creatures from the underworld, humanity is in for it now.
From Dusk till Dawn - one of the first major of movies with George Clooney - at midnight, guests in a bar in the desert mutate into monsters.
Blair Witch Project - introduces an era of very different films. This film was different from all the other movies. It depicts a group of young people tracking the Blair Witch and disappear into the forest, from which only the self-shot film sequences remain.
I know what you did last summer - Sarah Michelle Gellar, Freddie Prinze Jr. and Ryan Phillippe, completely drunk, run over a man with their car and dispose of the body, but it turns out not to be dead.
The Ring - a dark videotape is your downfall if you play it and see yourself! You only live for a few more days!
Freddy Vs. Jason - two of the great horror legends collide!
Saw - now has 4 parts on the market, a horror series of the new generation, very brutal and not for the faint of heart.
Hostel - this film is also one of the newer films, the first and second parts are set in Slovakia, where an "elite organization",robs people and torments them (note: Viewer discretion is advised).
Series, such as Buffy - the Vampire Slayer, complete the Horror scene. Sarah Michelle Gellar tries to fight the forces of darkness!
But there are fun Halloween horror films, the Scary Movie series, which is to be seen as a parody of big blockbuster horrors!
Is not only extremely funny and diversified, but shows a variety of allusions to quite known movies and displays them in a very humorous way!
If you have tips for us, then send us your favorites, as well as recessions!
Your halloween.at team.